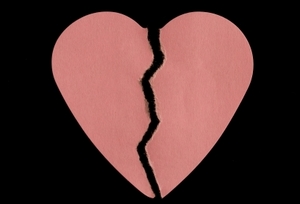 University of Montreal Department of Psychology recently released the results of a study on infidelity. The research was conducted by a PhD student as part of her doctoral dissertation.
The results were very interesting.
The study found a strong correlation between "avoidant attachment style" and the wish to cheat on a lover. Those with avoidant attachment styles are uncomfortable with intimate relationships and find ways to get out of them. What better way to accomplish this than to have multiple sexual encounters? Another way to state this is to say that cheating is a strategy to enable an individual to avoid intimate relationship. These are people who are phobic about intense personal relationship and need to dilute and destroy them as a way of calming their fears.
Contrary to popular belief, this avoidance of intimacy by cheating is not an exclusively male characteristic. The study showed that men and women cheat equally or think about doing so.
In addition:
While this study is interesting it is also limited. There are probably multiple reasons why people cheat. For example, there are those who remain married for many years and then engage in infidelity. Of course, there is no reason to assume that because two people have been married a long time, they are truly intimate. Many are the ways to avoid intimacy even in the context of marriage.
I want to suggest that in addition to the wish to avoid intimacy, people cheat for some of the following reasons:
1. Mid life crisis: having that last "fling."
2. Lack of sexual satisfaction in the context of marriage.
3. The need for a "secret life."
4. In general, a marriage with a long history of unhappiness.
5. Drug and alcohol abuse, Etc.
Your comments and opinions are welcome.